The "Create Webpage" dialog is full of features but for a novice or standard users all these settings are a bit of an overkill.
The current dialog:
Original: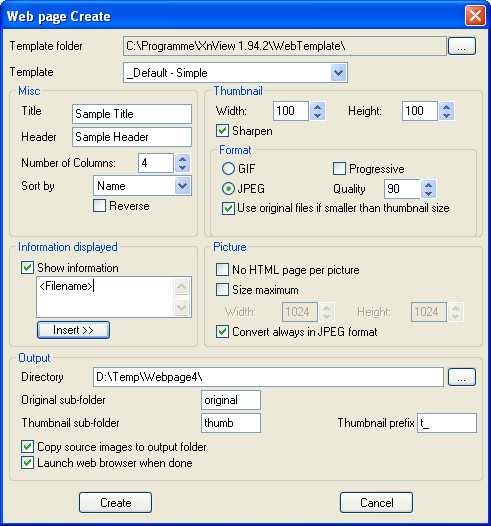 Draft dialog: Concepts & ideas
I have re-designed the "Create Webpage' dialog with the following ideas & concepts on my mind:
- Usage of Standard input 'control', see topic
Unified way for creating file list
- Provide a design/template preview to choose a design easily
- Have most important fields that require user input on one page: Output directory, Template, Title, and Header.
- Clear separation of the settings for 'Thumbnails' page and 'Image' page.
Draft #1 - Tab 'Input':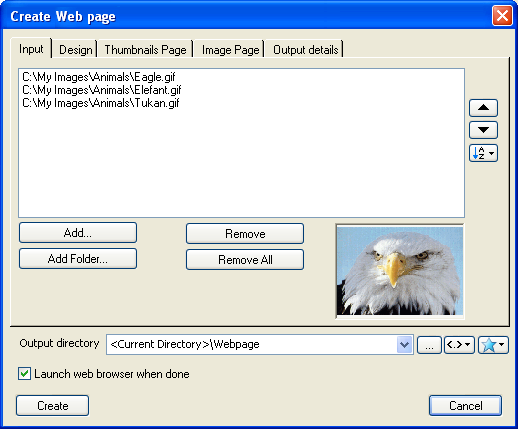 Draft #1 - Tab 'Design':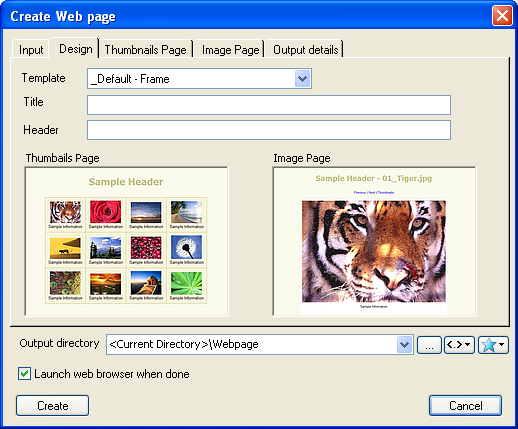 Draft #1 - Tab 'Thumbnail page':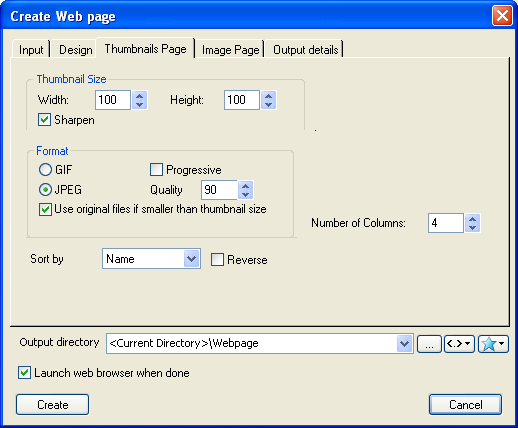 Draft #1 - Tab 'Overview page':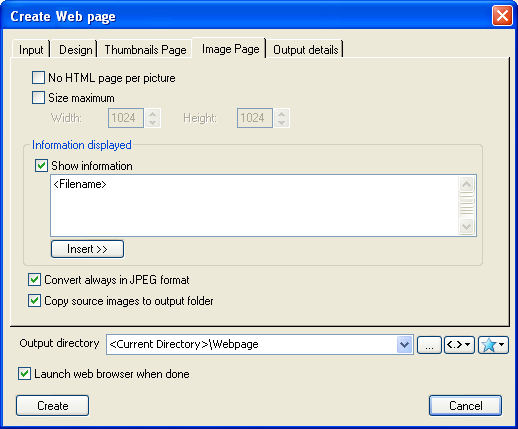 Draft #1 - Tab 'Output Detail':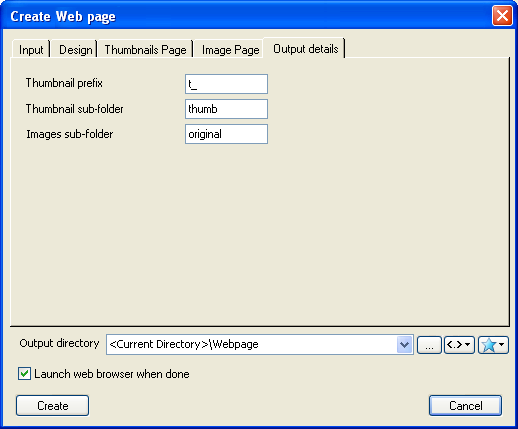 Usage of the new dialog
1. Select files in the browser
2. Choose "Create > Web page"
<The above dialog is opened with tab "Design" opened.>
3. The user provides minimal input on tab "Design": Template, page header, page title, and output directory.
<By choosing a specific design settings in the tabs "Thumbnails page" and "Image page" will be (partly) overwritten.>
<For fine-tuning the user can switch to other tab pages and change settings. But no real need to do that because the template has good predefined settings which are loaded when choosing a template.>
4. User presses "OK" to generate Web page
Thus, creation of a webpage will be very simple and easy-to-use.
Please note that in the above draft I have removed the input field "Template folder" because probaly 99,5 % of users will never change this setting. It will be sufficient if power users can change it in the .ini file directly.
Feedback and Comments are welcome!