After doing the following steps, the filename in the Properties window is not refreshed:
Select a layout where you see the folder tree, thumbnails, preview window and properties.
Select a thumbnail and rename it using F2.
You have to select a different thumbnail and then the original thumbnail again, in order to see the correct filename in the properties window.
Before renaming: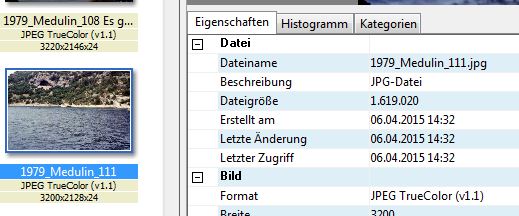 After renaming: