Hi all!
I have to work on rename batches quite frequently.
Until now I've used Irfan view.
The XnView / XnConvert combination looked like a good replacement to me under Linux.
Now I'd like to start the renaming batch from a number that's higher than 1.
In the below screenshot I put ### in and I'd like to start the batch starting with the number 100. (next number would be 101 and so on)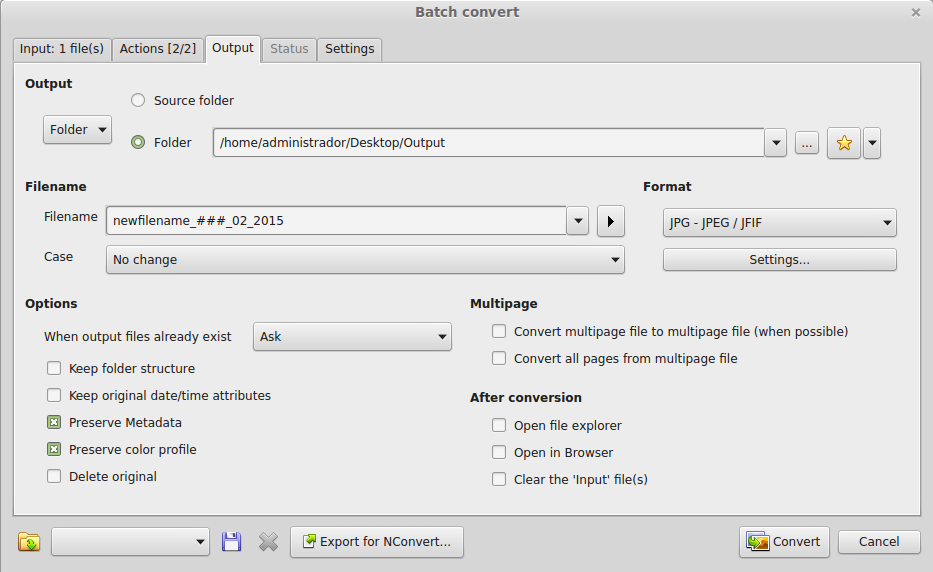 Is there a way to do this?
Many thanks in advance!