Hi there,
I think this is an oversight.
Inside batch convert, it is great you can put a number sequence using #
But later I need to change "Start index" to continue the number sequence on a later batch convert.
The start index maximum number is 99
I need to continue sequence with a higher starting number than that! e.g. I can't change it to 200.
Please consider allowing us to put larger numbers (or even unlimited)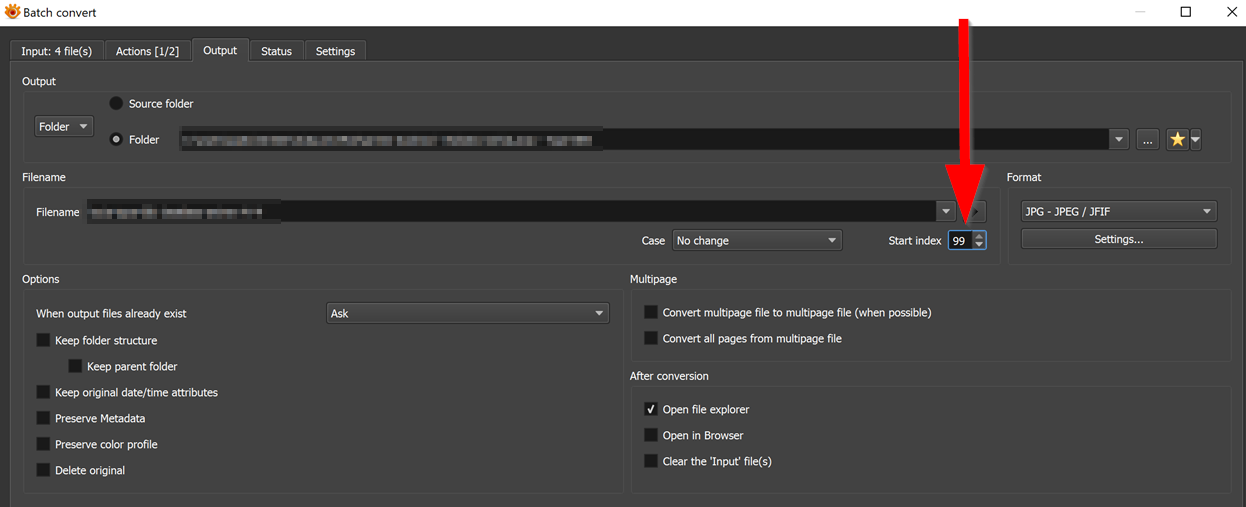 Thank you.