New in RC1: each time I open XNV, the splitter bar between the thumbnail list and the preview area moves a bit to the left: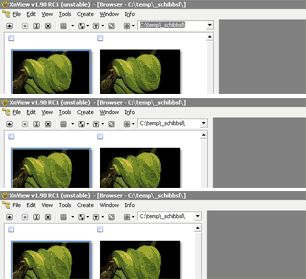 My settings:
- Mode when starting: Fullscreen-Browser
- Remember Last Window Position
- Use different positions for browser & view
- no tree view
Changing these makes no difference however. My guess: this is related to the new always-visible-and-clickable splitters.
OOps: Just noticed this also happens when I switch from Browser to View and back...