When in explorer mode, and in "thumbnails" display mode, there are small indicators in the lower part of the thumbnail, indicating "EXIF integrated thumbnail", "EXIF metadata", "IPTC metadata", "EXIF rotation used for display", "GPS info", "XMP info", etc...
The info "EXIF integrated thumbnail" sometimes gets lost.
Example , here is a screen copy where XnView-classic is in background and XnView-MP 0.84 in foreground, both in explorer mode, **on_the_same_folder**.
Well, the image is pretty large, maybe it is not complete seen in the forum; you can get it separately at this address :
http://sebmortum.free.fr/images_publiqu ... lassic.png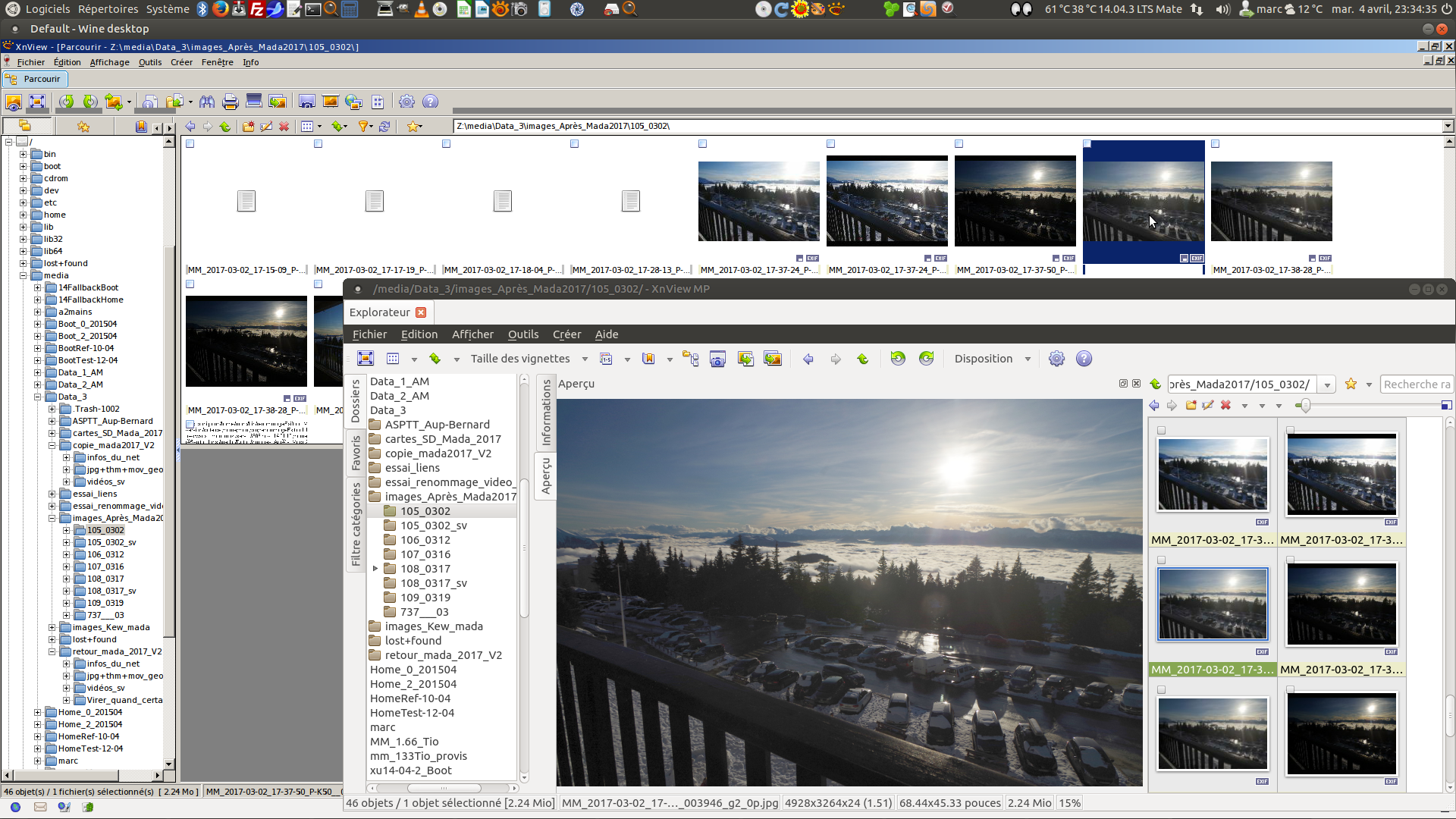 You can see the same files in both explorers, they have indicators of integrated thumnails in "classic" XnView, not in XnView-MP.
This bug does not occur in every folder, and probably not in every sort mode.
A clue to try to solve this bug : it seems (from a few examples I tried) that when all the images of a folder contain an integrated thumbnail , the indicator disappears after the first video file shown in the display :
Here, too, every jpg file has an "integrated thumbnail"indicator if open in XnView-Classic :
The indicator of integrated thumnail disappears after MVI_6650, the first video file displayed.