In XnView 0.94 beta the "Offset" dialog has been added. Below please find a draft various suggestions to improve the dialog.
Current (0.94 beta 1):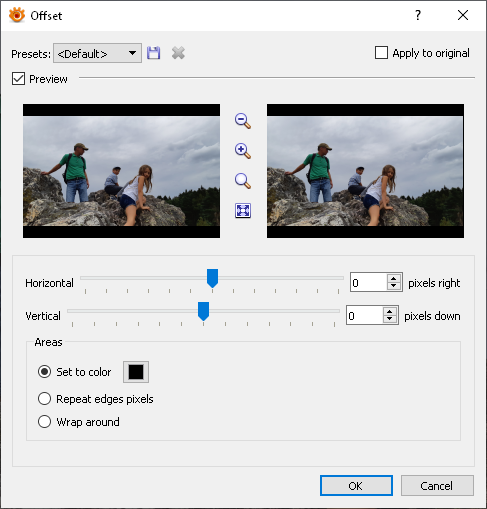 Draft: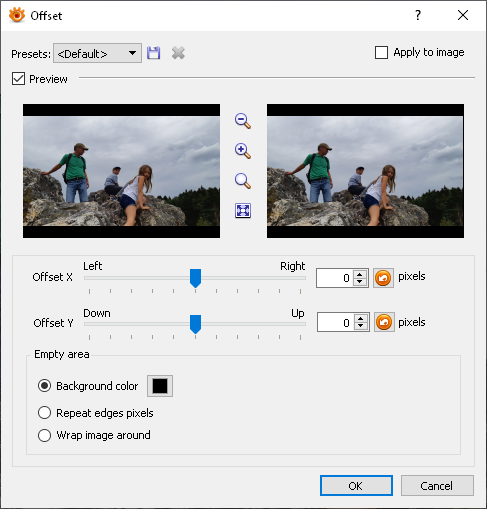 Following changes have been made in the design of dialog:
- Label "Apply to original" --> "Apply to image"
- Coordinate system:
Down is negative and Up is positive
(just like the coordinate system of XnView).
- Labelling of sliders
- Sliders are aligned (i.e. the center is underneath each other)
- Added buttons to reset to default (0).
Additional suggestion(s):
Dynamic min/max values:
Currently, the min / max values are fixed (6000).
Suggestion: Use dynamic min/max values depending on the width / height of the image. --> Horizontal slider on the very right is 100% offset to the right, vertical slider on the very right is maximum (100%) to the bottom.